This program is a partnership between Wellington Shire Council, Latrobe City Council, Gippsland Climate Change Network, Energise Gippsland and the Yarra Energy Foundation, with Rockys Solar the local, solar provider.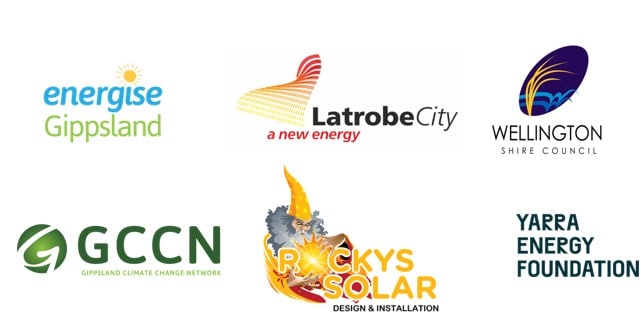 The Energise Gippsland Solar Program is the second phase of the Gippy Bulk Buy and aims to make installing solar easy and cost effective for Gippsland Households.
The Yarra Energy Foundation (YEF) is a not-for-profit providing services and advice to homes and businesses to help transition to a low-carbon world. All of our partners are proud to work alongside YEF to help our Gippsland Community make this transition as simple and easy as possible. So we can, together, save money and save the planet.